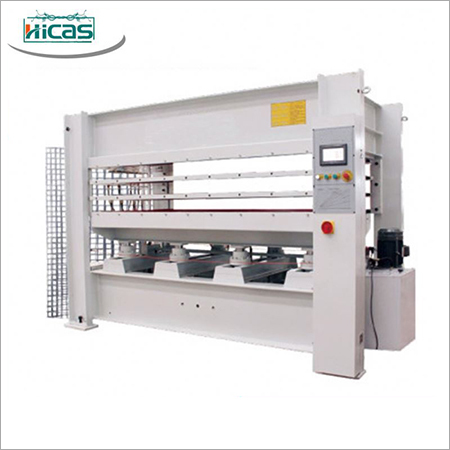 Hydraulic Plywood Hot Press Machine
Product Description
You can load and unload the boards from four sides with the hot press.using this hot press,you can make plywood laminating boards and honeycomb laminating boards used for furniture or door.for door, it is only used for hot pressing thin man-made board and inner wood frame.you can also laminate many kinds of 4*8 size decorative cloth,melamine fireproof board,nature and man-made veneer,metal foil and something else on plywood,block board,fiber board and particleboard.
Function:
Prevent the hot platen tilt
Prevent the hot platen deformation.
Electric controlling way:
PLC control circuit;
Relay control circuit.
Heating way:
Electric heating with thermal oil
Steam exchanging heating thermal oil;
Both heating with electric heating with thermal oil and steam heating;
The user prepares the heating .
Hot platen protecting material :
Mylar
Thin S.S.platen
Anti sticking PTFE cloth.
| | | | | |
| --- | --- | --- | --- | --- |
| Model | BY214*8/10(1) H1RC | BY214*8/10(2) H1RC | BY214*8/10(3) H1RC | BY214*9/10(3) H1RC |
| Total pressure | 1000KN | 1000KN | 1000KN | 1000KN |
| Working layer | 1 | 2 | 3 | 3 |
| Max.pre.int.of valid working width | 3.1kgf/cm2 | 3.1kgf/cm2 | 3.1kgf/cm2 | 2.6kgf/cm2 |
| Platen No& size(mm) | 2-2500*1300*42 | 3-2500*1300*42 | 4-2500*1300*42 | 4-3000*1300*42 |
| Opening | 380 mm | 170mm | 120mm | 120mm |
| Cylinder No& diameter | 6-Φ85mm | 6-Φ85mm | 6-Φ85mm | 8-Φ85mm |
| Heating way | Electric heated with thermic oil | Electric heated with thermic oil | Electric heated with thermic oil | Electric heated with thermic oil |
| Hot platen open way | Automatically | Automatically | Automatically | Automatically |
| Installation power | 28.75KW | 40.75KW | 52.75KW | 77.75KW |
| Closing speed | 40mm/s | 40mm/s | 40mm/s | 30mm/s |
| Overall size(mm) | 3570*1660*2010 | 3570*1660*2010 | 3570*1660*2010 | 4320*1710*2060 |
| Gross Weight | About 4900Kg | About 5900Kg | About 6900Kg | About 9000Kg |
Contact Us
West Of Konggang Industrial Park, Shuangyuan Road, Chengyang Dist., Qingdao, Shandong, 266000, China